Dr Bernhard Braun, M.A.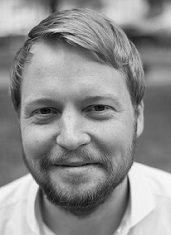 Dr Bernhard Braun, M.A.
Bernhard Braun is a PhD Candidate at the Institute of Social and Cultural Anthropology at the University of Vienna since 2017 and a lecturer since 2020. Bernhard holds a Bachelor's degree in Interdisciplinary Russia-Studies – Slavic Studies, Economics and Politics of the University of Potsdam and a Master's degree in Cultural Differences and Transnational Processes of the University of Vienna.
Bernhard's primary research interests concern middle class (trans)formation in Moscow, where he conducts fieldwork throughout his PhD. In his research Bernhard examines the impact of post-socialist transformations on social mobility and class formation.
Research interests:
Middle Class (Trans)Formation in Contemporary Russia
Anthropology of Post-Socialism
Social Mobility and Social Transformation
Anthropology of Class
Recent publications: