Dr. György Majtényi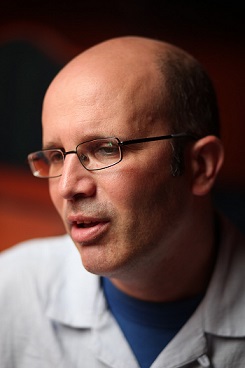 Dr. György Majtényi
György Majtényi is a social historian and professor at Károly Eszterházy University in Eger (Hungary). Between 2000 and 2011, he was department head of the National Archives of Hungary. His recent research interests include social history of East Central Europe in the twentieth century, Roma social history, social history of football, intellectual history, and historiography. Besides being the author of many articles on these issues, he has published six monographs dealing with post-1945 social history of Hungary. His latest English language volume deals with the social history of Hungarian ruling elite during state socialism (Indiana University Press, 2021).
Current research project
The primary aim of his research project (Mobility and Social Inequality in State Socialist Hungary from a Comparative Perspective) is to analyse social mobility during the 1950s and 1960s in Hungary, and Hungarian academic discourses on these processes in their European context. Through the example of Hungary, the research attempts to uncover the phenomenon of social mobility and special meanings linked to that in Hungarian and generally in Eastern European societies, and to reveal their relationship toward mobility processes of Western societies of the era and the discourses on them.
Selected publications
"Texts, Structures and Experiences", Socio.hu. Online Journal of the Institute for Sociology, Centre for Social Sciences, Hungarian Academy special issue in English, no. 2 (2014): pp. 96–117. http://www.socio.hu/uploads/files/Visegrad/6majtenyi.pdf
"Between Tradition and Change: Hunting as Metaphor and Symbol in State Socialist Hungary", Cultural and Social History. The Journal of the Social History Society, 2 (2016): pp. 1–19. DOI: 10.1080/14780038.2016.1166409
A Contemporary History of Exclusion:The Roma Issue in Hungary from 1945 to 2015. (Co-author: Majtényi Balázs.) CEU Press, 2016. 250 p.
Football et pouvoir dans la Hongrie communiste. In Le football des nations. Des terrains de jeu aux communautés imaginées. Ed. by Fabien Archambault, Stéphane Beaud, William Gasparini, preface: Gérard Noiriel. Paris, Publications de la Sorbonne, pp. 218-238.
Shift in the Hungarian Roma Policy after 2010. (co-author: Balázs Majtényi) In The Rise of Populist Nationalism: Social Resentments and Capturing the Constitution in Hungary. Ed. Margit Feischmidt, Balázs Majtényi, CEU Press, CEU Press, pp. 143-178.
"A Beautiful, Sad Tale about Nonexistent Socialism in Hungary: The Story of Gyuri Cséplő." Critical Romani Studies 2/2. 2019. pp. 64-81. doi.org/10.29098/crs.v2i2.44
A Transnational Nation. Roma National Identity in the Making. (Co-author: Balázs Majtényi) Agency in Transnational Memory Politics. Ed. by Aline Shierp, Jenny Wüstenberg. Memory Studies Association, Berghahn, Memory Studies. 2020. pp. 284-306.
"Demonstration against the Power: The Soc(cer)ialist Revolution of Hungary, July 4-6, 1954." The International Journal of the History of Sport. Published online: 20 May 2021. pp. 591-606. https://doi.org/10.1080/09523367.2021.1912024
"The Memory and Historiography of the Porrajmos. Making a Transnational National Site of Memory." S:I.M.O.N. – Shoah: Intervention. Methods. Documentation. 8 (2021) 1, pp. 86-103. DOI: doi.org/10.23777/SN.0121/ART_GMAJ01.
Villas, Hunts, and Soccer Games: Luxury and the Ruling Elite in Socialist Hungary. Transl. Thomas Cooper. Bloomington, Indiana University Press, 2021. 366 p.