Dr. Jelena Ɖureinović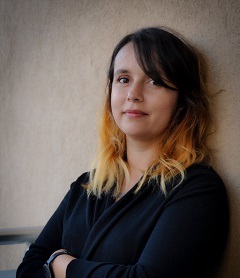 Dr. Jelena Ɖureinović
Jelena Đureinović is a historian interested in questions concerning memory politics and memory cultures in the 20th and 21st century. She holds a PhD in History from Justus Liebig University in Gießen, where she also taught courses in Eastern European History. Her main research interests include memory studies, nationalism studies, postsocialism, history of Yugoslavia and the post-Yugoslav space. Her book The Politics of Memory of the Second World War in Contemporary Serbia: Collaboration, Resistance and Retribution was published with Routledge. She is a Senior Fellow at the Centre for Analysis of the Radical Right (CARR). She was a visiting researcher at the Moore Institute for the Research in Humanities and Social Sciences at the National University of Ireland in Galway, the Centre for Southeast European Studies at the University of Graz and the Research Center of the Slovenian Academy of Sciences and Arts. She holds an MA degree in Nationalism Studies from Central European University. Full CV
Research interests:
Memory politics in authoritarianism and populism today
Memory of the Second World War and the 1990s wars in former Yugoslavia
Postsocialism
Yugoslavia and the post-Yugoslav space
History of state socialism
Transnational Cold War history
Selected publications:
The Politics of Memory of the Second World War in Contemporary Serbia:Collaboration, Resistance and Retribution. London: Routledge, 2020.
'Building upon the European Union's Antifascist Foundations: The Chetniks and Serbia's Memory Politics between Europeanisation and Russia'. In Europeanisation and Memory Politics in the Former Yugoslavia. Edited by Ana Milošević and Tamara Pavasović Trošt. Basingstoke: Palgrave Macmillan, 2020.
'To Each Their Own: Politics of Memory, Narratives about Victims of Communism and Perspectives on Bleiburg in Contemporary Serbia'. Remembering Bleiburg: A Transnational Perspective, special issue of Politička Misao: Croatian Political Science Review, edited by Vjeran Pavlaković and Dario Brentin, vol. 55, no. 2 (2018): 89-111.
'Law as an Instrument and as a Mirror of Official Memory Politics: The Mechanism for Rehabilitating Victims of Communism in Serbia'. Review of Central and East European Law 43, no. 2 (2018): 232–51.