Lars Fredrik Stöcker, PhD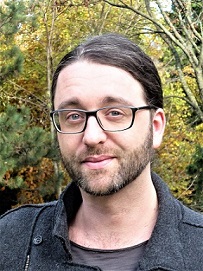 Lars Fredrik Stöcker, PhD
Lars Fredrik Stöcker holds a PhD in History and Civilization from the European University Institute in Florence and a diploma in cultural studies from the European University Viadrina in Frankfurt/Oder. Having been awarded postdoctoral research grants by the Estonian Science Foundation and the Swedish Research Council, he was earlier employed at the Institute of History at Tallinn University and the Institute for Russian and Eurasian Studies at Uppsala University and completed a fellowship at the Imre Kertész Kolleg at the University of Jena. Since 2015, he has been working at the Institute of East European History at the University of Vienna, currently within the project "Transnational Expert Cultures and Economic Reform Debates in the Estonian SSR during Perestroika" (OeNB, 2020–2021). From 2021 onwards, he will continue his work at RECET as the PI of the bilateral joint project "A Breach in the System: The 'Polonia Firms' 1976–1994" in cooperation with Prof. Dr. Jerzy Kochanowski at the University of Warsaw (FWF and NCN, 2021–2024).
Current research project
The book project "Perestroika at the Margins: Economic Nationalism, Marketization, and the Creation of a (Proto-)National Economy in Estonia, 1987–1992" (working title) examines market-oriented visions and agendas in Soviet Estonia, the main incubator and pioneer of radical economic thought in the perestroika-era USSR. Assessing the impact of transnational expert cooperation on the early reform path, which, as is argued, set the track for Estonia's successful post-Soviet economic performance, the study investigates how Estonian pro-reform economists retranslated foreign policy prescriptions to local conditions; both reform-socialist ideas and Western impulses transmitted via professional linkages to the non-Soviet orbit. The project offers new insights into the mechanisms and agency of systemic change in late socialism, thus linking to ongoing debates on historicizing transformation, and highlights the astonishing divergence of republic-level reform paths in the late USSR.
Main areas of research
history of Central and Eastern Europe and Scandinavia
Cold War history
socialist and post-socialist economies
anti-Communist dissent and opposition
Recent publications
Lars Fredrik Stöcker, "In the Spirit of Perestroika? Swedish Involvement in the Soviet Baltic Economies, 1988–1991," Journal of East Central European Studies 68, no. 4 (2019), 577–602.
Lars Fredrik Stöcker, Bridging the Baltic Sea: Networks of Resistance and Opposition during the Cold War Era, Harvard Cold War Studies Book Series, edited by Mark Kramer (Lanham, MD: Lexington Books, 2018).
Contact: