Univ.-Prof. Mag. Dr. Wolfgang Mueller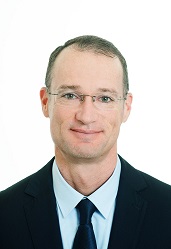 Univ.-Prof. Mag. Dr. Wolfgang Mueller
since 2017 Full Professor for Russian History at the Institute of East European History, University of Vienna
Previous professional positions:
2013–2017: Dep. director, Institute of Modern and Contemporary History, Austrian Acad. of Sciences
2009–2013: Research group leader, Contemporary History, Austrian Academy of Sciences
2009–current: Permanent lecturer, History of International Relations, University of Vienna
2003–2008: Researcher, Historical Commission, Austrian Academy of Sciences
2002–2003: Researcher, Institute of East European History, University of Vienna
2000–2002: Researcher, Commission for Mass Media History, Austrian Academy of Sciences
1998–1999: Project intern, Montreal Holocaust Memorial Centre, Montreal, Canada
Fellowships, visiting professorships:
2017: Visiting professor, University of Nice Sophia Antipolis, France
2015, 2016: Visiting professor, Nikolaus Copernicus University of Torun, Poland
2014: Visiting professor, University of Rostock, Germany
2011­, 2013: Visiting lecturer (Gastdozent), History, University of Bern, Switzerland
2008–09: Visiting fellow, Freeman Spogli Institute for International Studies, Stanford University
2003, 2007: Guest researcher, Institute of Global History, Russian Academy of Sciences, Moscow
Memberships, honorary functions:
2017–current: Chairman, Historical Advisory Board, Austrian Ministry for National Defense
2017–current: Board Member, International Committee of Editors of Diplomatic Documents
2017–current: Co-Chairman, Austrian-Ukrainian Historical Commission
2016–current: Co-Editor-in-Chief, Außenpolitische Dokumente der Republik Österreich
2016–current: Corresponding Member, Austrian Academy of Sciences
2015–current: Advisory Board Member, Book Series New Perspectives on the Cold War, Brill
2013–current: Co-Editor-in-Chief, Ministerratsprotokolle der Republik Österreich
2008–current: Member, Austrian-Russian Historical Commission
Awards:
2007-03-09: Leopold Kunschak Prize
2006-10-16: Richard G. Plaschka Prize
Fields of research:
Russian, Soviet, international history, 19-20 century
Cold War
Political thought
Selected Works:
Monographs:
Die sowjetische Besatzung in Österreich 1945-55 und ihre politische Mission. Vienna: Böhlau, 2005, 300 pp.
A Good Example of Peaceful Coexistence? The Soviet Union, Austria, and Neutrality, 1955-91. Vienna: ÖAW, 2011, 381 pp. peer-reviewed.
A Cold War over Austria: The Struggle for the State Treaty, Neutrality, and the End of East-West Occupation. With Gerald Stourzh. The Harvard Cold War Book Series. Lanham: Lexington Books, 2018, 594 pp. peer-rev.
Der Kampf um den Staatsvertrag 1945-1955: Ost-West-Besetzung, Staatsvertrag und Neutralität Österreichs. Mit Gerald Stourzh. Wien: Böhlau, 2020.
Selected edited volumes, themed issues:
The Revolutions of 1989: A Handbook. Ed. with A. Suppan; M. Gehler. Vienna: ÖAW, 2015, 705 pp. peer-rev.
Kommunismus und Europa: Europavorstellungen und -politik europäischer kommunistischer Parteien im Kalten Krieg. Ed. with Francesco Di Palma. Paderborn: Schöningh, 2016, 276 pp.
International History in Theory and Practice. Ed. with B. Haider-Wilson, W. D. Godsey. Vienna: ÖAW, 2017, 798 pp. peer-reviewed.
1989: Die Samtenen Revolutionen, Österreich und die Transformation Europas. Vienna: New Academic Press, 2017, 233 pp.
Teaching:
Russian and Soviet history 9-21 c.
International relations 18-21 c.
Political thought