Dr. Ingeborg Jandl-Konrad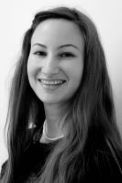 Dr. Ingeborg Jandl-Konrad
Ingeborg Jandl-Konrad is Postdoc Researcher for South Slavic Literatures and Cultures at the Department of Slavonic Studies at the University of Vienna, where she is preparing her habilitation on photography and trauma in literary texts from the Post-Yugoslavian era.
She completed her doctoral thesis at the Institute of Slavic Studies at the University of Graz, where she worked as a scientific associate for Russian Literature and Culture. For her thesis on perception and emotion in the works of the Russian émigré author Gajto Gazdanov she won a DOC fellowship of the Austrian Academy of Sciences (OeAW) and the Ingeborg Ohnheiser Dissertation Award of the Austrian Society of Slavistics (ÖGSl). Even before she published a monograph on semantic notions of rhythm and sound in Marina Tsvetaeva's verse tragedies.
Ingeborg's research focusses on Bosnian/Croatian/Serbian, Russian, and Comparative Literature and her research interests include interdisciplinarity with psychology and natural sciences, narratology, verse theory, intermediality as well as literature/culture and ethics. She graduated in Russian and French Philology, Psychology and Philosophy, having pursued these subjects in Graz, Odessa, Moscow and Sarajevo.