Mag. Dr. Agnieszka Pasieka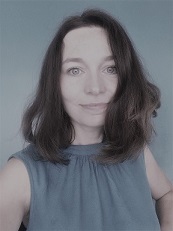 Mag. Dr. Agnieszka Pasieka
Agnieszka Pasieka is a socio-cultural anthropologist. Her research explores questions of inequality, discrimination, and social hierarchies, and the ways different social actors address them. She has conducted a long-term fieldwork on religious and ethnic minorities in Poland and a historically informed study of migration, class and ethnicity in the Connecticut River Valley. Currently, she is carrying out a large ethnographic project on networks of European far-right activists in Central Europe. Between 2015 and 2018, Agnieszka was a Marie Skłodowska-Curie Research Fellow at the Institute for East European History and at present is Elise Richter Research Fellow at the Department of Social and Cultural Anthropology.
Education
2012 - Ph.D., Anthropology, Martin Luther University Halle-Wittenberg / Max Planck Institute for Social Anthropology, Halle/Saale, Germany
2007 - Magister, Sociology, Jagiellonian University, Cracow, Poland
Recent publications
(Under review): #Polishness. Rethinking modern Polish identity. Under review with Rochester University Press (together with Paweł Rodak).
(2015):

Hierarchy and Pluralism: Living Religious Difference in Catholic Poland.

New York: Palgrave Macmillan.

(

Forthcoming 2021

): "Making an ethnic group. The minority question in the Second Polish Republic" European History Quarterly.
(Forthcoming):

"Introduction to the special issue:

National, European, Transnational: Far-right Activism in the 20th and 21st Centuries,"

East European Politics and Societies

(

Forthcoming

): "Postsocialist and postcapitalist questions? Far-right historical politics in Italy and Poland" East European Politics and Societies.
(2020): "In search of a cure? Youth far-right activism and the making of a new Europe." Research in Political Sociology, vol. 27: 85-102.
(2019): Anthropology of the far right: What if we like the 'unlikeable' others? Anthropology Today 35(1).
(2017): "Taking far-right claims seriously and literally: anthropology and the study of right-wing radicalism." Slavic Review 76, no. S1: S19-S29.
(2016): "Re-enacting Ethnic Cleansing: People's History and Elitist Nationalism in Contemporary Poland."

Nations and Nationalism

22(1): 63-83.